Consulting
Interim Management
Executive Search
Mergers & Acquisitions
Post-Merger Integration
Strategy Development
Conflict Prevention
Change Management
Coaching
Project Management
Equidistance Consulting
Facilitation / Moderation
Mediation
OKR

Clients of EQUIDIS receive support in various areas and subjects. Whenever the requirement for a sustainable solution is to consider the interests of different stakeholders, our approach of equidistance is the right one.
Based on this attitude, our partner and associates will bring in their extensive experiences in the development and implementation of concepts and solutions.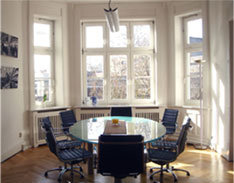 Our main focus lies across all sectors in the company of outsourcing- and big IT-projects.
We accompany outsourcing- and big IT-projects in the role of a mediator between principal and agent across all sectors. Additionally, we accompany marketing and sales subjects in the IT and telecommunication industry. Moreover, we guide M&A- and Post-Merger Integrations projects across all sectors and subjects and the emerging tasks in change management, coaching, mutual consent management and human resources consulting.